2016-17 Medical & Bible Outreach Training (MBT)
Posted on July 7, 2016 by BrendaS in Uncategorized.

Hello everyone,

Sorry this is so late. We have been so busy last year that we had to drop some things, but I hope to not be so busy this year that I can post more. So we have begun a new school year with our 2nd MBT class. This year we have 11 new students who are eager to learn more about God and Health. This year they will get to learn about "Living the Gospel", Bible teachings "The Christian Way", Bible storytelling, Sharing the Gospel, Christian History, Last Day Events, Marriage, Family & Christian Lifestyle, How to do Health talks, how to diagnose diaseases and give treatments and prevention, massage, and some midwifery and dentistry. Sounds like alot of things to learn in 1 school year, but they are eager to learn and then go share with their people. Please pray for these 11 young people. God has plans for them. Also pray for our MBT graduates that are working in some villages in Burma. They are so excitied for this opportunity to use the information we have given to them to use in their teaching, preaching, and medical work in the villages in Burma. Here are some pictures of this years MBT class: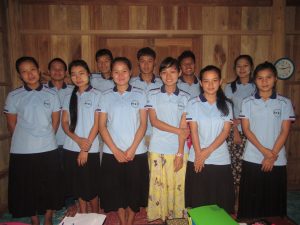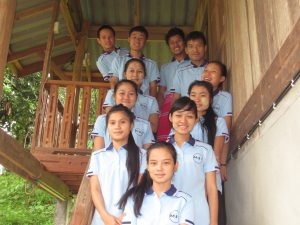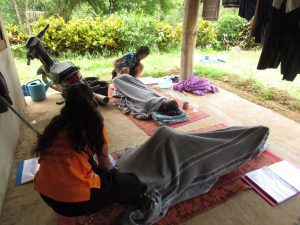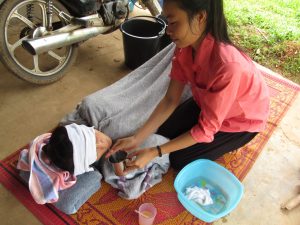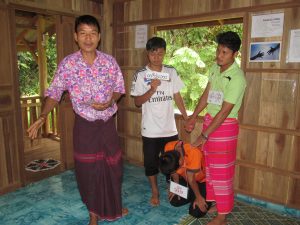 In the next week or two, we will start to do Branch Sabbath schools in nearby villages.  We have been practicing and practicing in the classroom for over the last month, so that when we do go out to the villages, they are prepared to tell Bible stories, tell health talks, and do natural remedies. God is good! We have been having so much fun doing all this together. In a few weeks we will start going out to villages on Thursday to do more of these things. We will keep you posted!